Al Sharpton sodomizes Fox News
I've watched this several times and it will continue to make me laugh. Hey Greta Van Susteren! Learn the art of common sense before you open your mouth.
Fox News has been getting on my nerves lately. It's good to see someone call them on their shenanigans.
Posted: March 24, 2008 at 12:12 am | by Ryan
Filed under: News
(0)comments

Presidential RPG?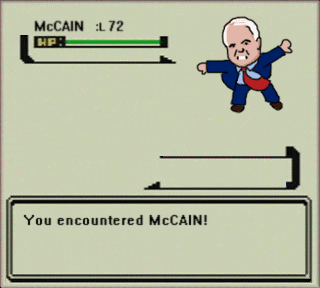 I don't know when this game is coming out, but I love the ending. LOL
Posted: March 11, 2008 at 11:54 pm | by Ryan
Filed under: Humor?
(0)comments

Clayton Kershaw is nasty!!
Dodger pitcher Clayton Kershaw is only 19 years old (he turns 20 next week) and he has a curveball that is simply nasty!! He calls it Public Enemy number 1.  It's a shame that Joe Torre isn't going to put him in the starting rotation…yet.
Posted: March 10, 2008 at 11:01 pm | by Ryan
Filed under: Sports
(0)comments