Black Panther Review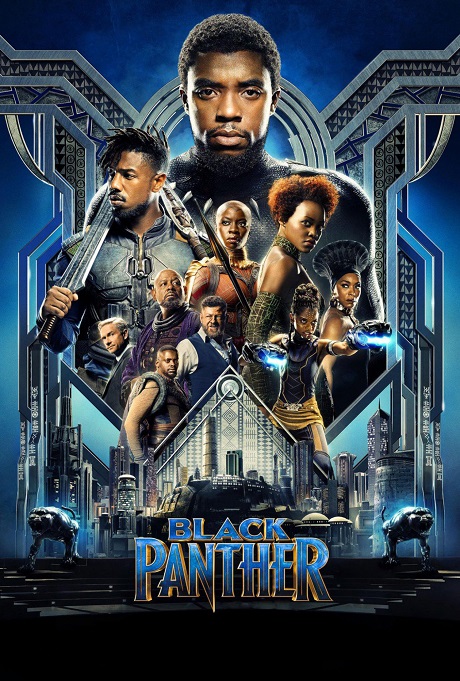 After his debut it Captain America: Civil War, Marvel's first Black Superhero has been finally gaining popularity from the comic book uninitiated. Let's not beat around the bush, Marvel knew this movie was important to the Black community. I'm happy to say, Black Panther delivers in a way that will make Hollywood start to rethink their movie business assumptions.
The film waste no time finally establishing Wakanda. One could say even though T'Challa is the lead role, Wakanda is the true star. The visuals and African culture portrayed by this society was wonderful to watch. The technology in Wakanda will make you say "The God's Must Be Crazy" this movie is not. Black Panther also does more than just establish new characters through the typical Marvel formula. This film touches on some rather dark subjects, including bringing up the dark history of America. There are some scenes that will make you say, "Oh wow they're really going there?". With the kind of humor in these MCU movies (some times too much) I was pleasantly surprised topics like these were addressed in a Afrocentric film.
For a majority of the movie T'Challa believes the truth about his nation should continue to be a secret to the outside world. He has the resources (Vibranium) to help the world but chooses his own people over being the stereotypical hero. The soul of T'Challa's story arc is learning an important life lesson. Which is different from the usual MCU formula of the protagonist attaining a weapon or becoming physically stronger. Obviously T'Challa retaking the throne is important, but his "woke moment" during the journey truly evolves his character. One of the messages in this movie is it's hard for a good man to be king. A mistake T'Chaka makes as king causes a great deal of trouble for son T'Challa.
That trouble is Erik "Killmonger" Stevens. Part of his struggle helps explain the real world problems Black Panther, and Wakanda want to avoid. This character is an intriguing one. Not because he's a bad ass, but because you actually have sympathy for him. Yes, he is the antagonist, but you will understand where he is coming from. You might even agree with him. The MCU some times falls short with their villains. They knocked it out of the park with Killmonger. The last thing he says in the movie had people clapping in the theater. Easily the best line in the film. This isn't an exaggeration. When I heard it I was like, "Damn, I didn't know Disney was gonna get this deep, baby."

Speaking of good villains, Ulysses Klaue (Andy Serkis) was quite enjoyable as well. His twisted humor will remind you of Heath Ledger's Joker. Klaue seems to have gotten darker since his debut in Avengers Age of Ultron. His interactions with Killmonger as short but they work together well.
T'Challa's sister Shuri (Letitia Wright) is absolutely hilarious throughout the film. Her humor isn't miss placed or overdone. She helps bring out T'Challa's sense of humor while creating tech that would make Tony Stark jealous. She easily steals every scene she is in. M'Baku (Winston Duke) wasn't in a lot of scenes but made his presence known. Shuri and M'Baku will be in Avengers: Infinity War. Seeing their performance in Black Panther, I understand why.
The royal guards of Black Panther, the Dora Milaje are another gem in this film. If you even thought about looking at the king wrong, any one of them would probably ruin your day. In a time where women are finally getting their due in media, they will make you sit back and smile at how awesome they are. Make no mistake, I was convinced any of them could kick my ass.
There are a few things that fall short in the movie. Without spoiling anything when a certain character dies in the movie, it's suppose to be a tragic scene. But the movie didn't really get the person over enough for me so I didn't care. Killmonger taking over Wakanda was done well, I just would have liked to have seen him ruling a little longer. Also a side plot between Okoye (Danai Gurira) and W'Kabi (Daniel Kaluuya) needed to be established more considering it played a key part in the final battle. These are just nitpicks caused by the time constraints of the movie. BRING ME THE DIRECTOR'S CUT!!
Black Panther is a fun, well written film. Easily on the Mount Rushmore of MCU movies. I tip my cap to Marvel/Disney. They took a risk throwing millions of dollars into a predominately Black film, and it paid off. I left looking forward to see where the MCU will take the Black Panther character. Director Ryan Coolger is batting 1000 right now. Black Panther is his latest gem. The movie is a great debut film for the character that won't confuse the audience if they haven't scene previous films in the MCU. WAKANDA FOREVER!
        /10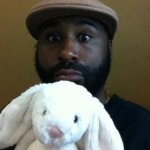 I never understood interventions. What's the point of being told you drink too much from a room full of reasons why you drink in the first place?
Posted: March 1, 2018 at 9:27 am | by Ryan
Filed under: News, Pop Culture, Reviews
(0)comments