GET PISSY: Street Fighter V Is Exclusive To PS4 And PC For Good
Capcom just made a great deal of Xbots Microsoft fanboys extremely angry.
At the PlayStation Experience event in Las Vegas today, it was announced that Street Fighter V will be exclusive to the Playstation 4 and PC. Oh, and it will also have cross-platform play.
The Street Fighter franchise is arguably one of the best. Ergo, people who bought the Xbox One probably feel like…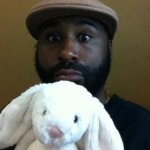 I never understood interventions. What's the point of being told you drink too much from a room full of reasons why you drink in the first place?
Posted: December 6, 2014 at 1:25 pm | by Ryan
Filed under: Video Games
(0)comments