Marshawn Lynch & Rob Gronkowski Play "Mortal Kombat X" With Conan O'Brien
On Conan O'Brien's latest Clueless Gamer, Marshawn Lynch and Rob Gronkowski played Mortal Kombat X. Things got hysterical.
The very first fatality Lynch saw, was too much for him and he walked away. I must be twisted because I thought it was hilarious. He then came back and seemed to be enjoying himself. See America, Marshawn Lynch doesn't hate people. He only hates the media. Well, most of them anyway. Check out the video below.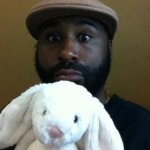 I never understood interventions. What's the point of being told you drink too much from a room full of reasons why you drink in the first place?
Posted: January 30, 2015 at 10:08 am | by Ryan
Filed under: Humor?, News, Pop Culture, Video Games
(0)comments